Le Thi Thu Thuy
(TAP Member)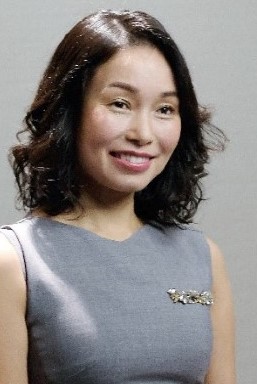 Le Thi Thu Thuy is currently the Vice Chairwoman of Vingroup and Global CEO of VinFast.
Thuy joined Vingroup in 2008, assuming positions as Vice Chairwoman from 2011 to 2014, and Vingroup's CEO from 2012 to 2014. Under her leadership, Vingroup raised over US$1 billion from international investors, and was recognized with various awards for the associated financial transactions. She was later appointed as Chairperson cum CEO of VinE-com (also known as Adayroi), the e-commerce platform of Vingroup.
Thuy Le returned to Vingroup in 2017 as Vice Chairwoman of Vingroup and Chairwoman of Vinfast to oversee the development of Vinfast, Vietnam's first domestic automobile company. Following the successful launch of initial Vinfast passenger cars and escooters after 21 months, Thuy once again moved on to set up Vinsmart, Vingroup's latest technology venture, including smart devices and IoT solutions. In February 2021, Thuy was appointed back to the headquarters to lead Vingroup's International Relations, Corporate Finance and Investments divisions to spearhead Vingroup's global expansion plan with Vinfast in the lead of such ambitious efforts. The exhilaration of "Creating A Better Life for People" (Vingroup' slogan) is what she enjoys most about her job.
Prior to joining Vingroup, Thuy was with Lehman Brothers. She has over 25 years of experience in the financial services, real estate industries and, particularly, of setting up new businesses in various sectors globally.