Jaime Augusto Zobel de Ayala
(TAP Member)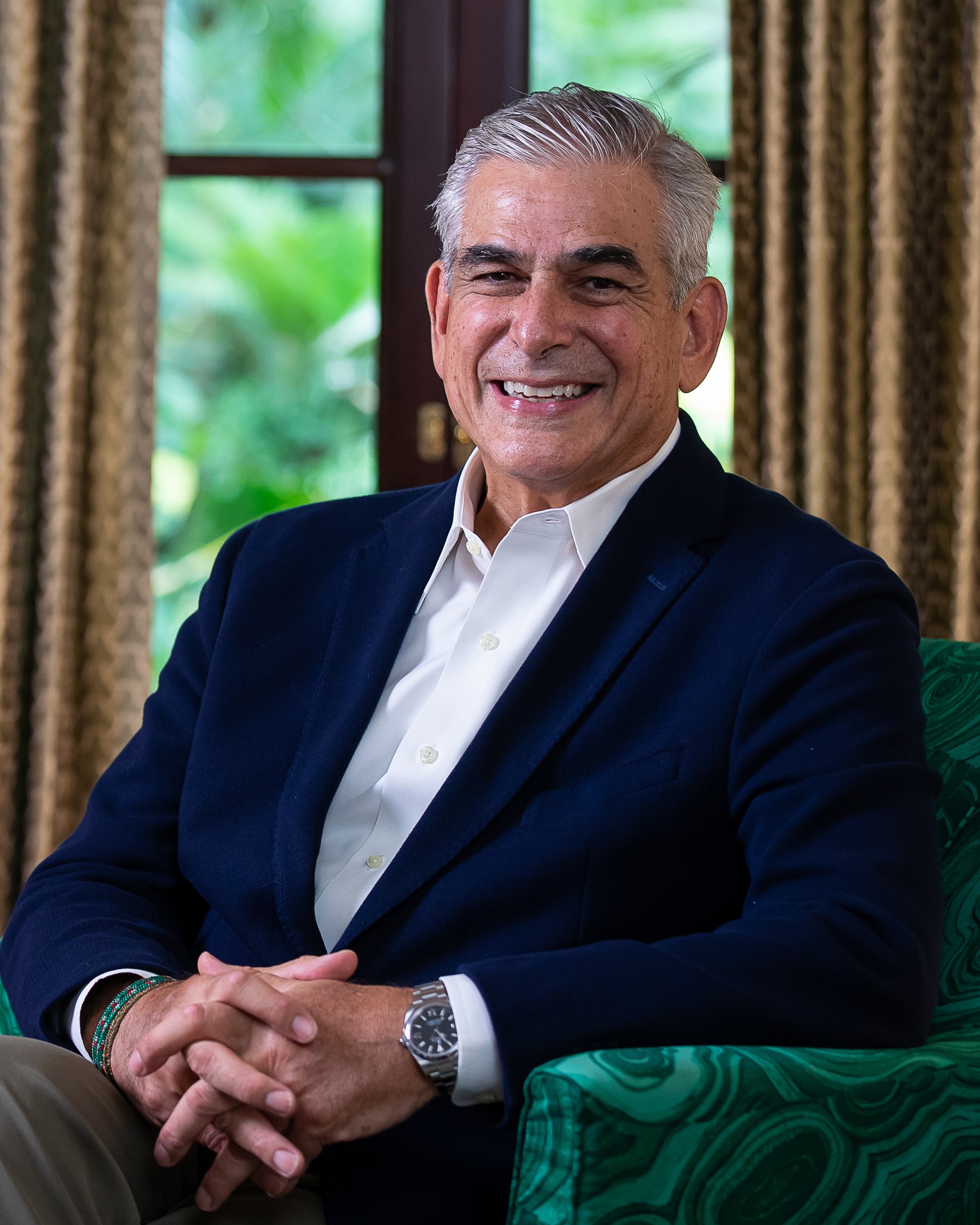 Jaime Augusto Zobel de Ayala is the Chairman of Ayala Corporation, one of the largest business groups in the Philippines with interests in real estate, banking, telecommunications, energy and infrastructure, industrial and technologies, healthcare, and education. Outside the Ayala group, he is a member of various business and socio- civic organizations in the Philippines and abroad, including the JP Morgan International Council, the JP Morgan Asia Pacific Council, the Mitsubishi Corporation International Advisory Council and LeapFrog Investment's Global Leadership Council.
He sits on the board of the Singapore Management University and on various advisory boards of Harvard University, including the Global Advisory Council, HBS Board of Dean's Advisors, and HBS Asia-Pacific Advisory Board, which he chairs. He is Chairman Emeritus of the Asia Business Council, a Trustee of Endeavor Philippines, the Philippine Representative to the Asia Pacific Economic Cooperation (APEC) Business Advisory Council from 2010-2015, and a Steering Committee Member and Steward of The Council for Inclusive Capitalism with The Vatican.
He was awarded the Presidential Medal of Merit in 2009, the Philippine Legion of Honor with rank of Grand Commander in 2010, and the Order of Mabini with rank of Commander in 2015 by the President of the Philippines. In 2017, he was recognized as a United Nations Sustainable Development Goals Pioneer for his work in sustainable business strategy and operations. The first SDG Pioneer from the Philippines, he was one of 10 individuals recognized for championing sustainability and the pursuit of the 17 SDGs in business.
He received his BA in Economics (with honors) from Harvard University in 1981 and MBA from the Harvard Graduate School of Business Administration in 1987.